HASSLE FREE GUARANTEE
A BETTER WAY TO BUY YOUR NEXT CAR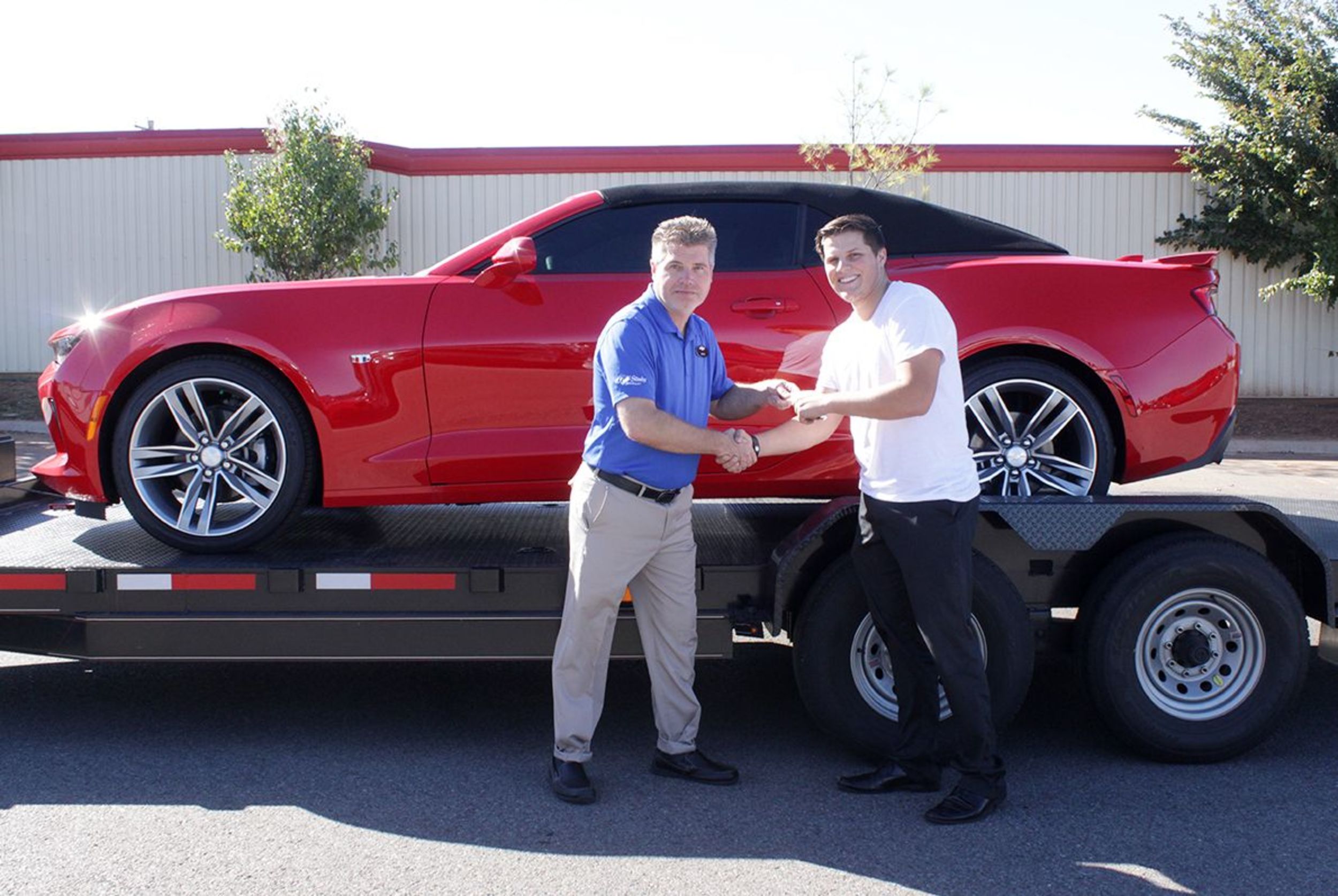 Welcome to an easier way to buy a car online!
The David Stanley Hassle Free Guarantee
Guaranteed Online Prices
Trade Evaluation by phone, text, or email
Easy Online Finance Approval
Free Delivery to Your Driveway, Anywhere in Oklahoma
We'll Beat Your Best Deal,
or Give You $100 Gift Card!
David Stanley Chevrolet in Oklahoma City wants to say "Thank You, Oklahoma", so we are proud to introduce a better way to buy a car. We think that the process of buying your new car should not only be hassle free, but it should be fun too! Let our professional and courteous staff of internet assistants help you put the car of your dreams into your driveway. If you are looking for the best way to get behind the wheel of a new car, we are here to offer the "Hassle Free Guarantee".
You can start this process by choosing a new or used car, or submit a request for pre-approval, or send us a request for your trade-in value. Reach out and let us know how we can make this easiest for you!
Visit our inventory pages, and select the New or Pre-Owned Vehicle that fits your wants and needs, and simply hit the "Hassle Free" Button. Our internet staff will reach out and walk you through the process. Let us know the best way to communicate with you, we will gladly use phone, text, or email, to make the process a breeze. We know life if busy, so anything we can do to make the car buying process easier, just let us know! Thank you for the opportunity to serve you.